Partner with Mental Grit for Unprecedented Performance Growth
From the desk of Coach Nate Last | Mental Performance Trainer
Are you seeking to revolutionize your elite teen athletic program and create a winning culture and mentally tough team that extends beyond the field? Look no further than Mental Grit, your ultimate mental training partner for unlocking unparalleled athletic performance and nurturing high-performing parents. Together, let's forge a powerful partnership that sets your program apart and propels both athletes and parents to new heights of success.
Athlete
The athlete's role includes commitment to the skill development process, growth, active participation, goal setting, discipline, self-motivation, coachability, sportsmanship, balancing commitments, mental toughness, and team collaboration.
Parent
Parents play a crucial role by providing emotional support, creating a supportive environment, communicating with coaches, balancing expectations, advocating for their athlete, encouraging responsibility, offering practical support, being positive role models, celebrating achievements, and finding a balance in their involvement.
Coach
The coach plays a vital role in skill development, strategic planning, motivation, athlete development, mentorship, communication, creating a positive team culture, monitoring progress, ensuring safety, and engaging with parents.
It's Unfortunate But True:
Parents can be the biggest point of contention for athletes and the programs they are apart of.

The Mental Skills are rarely being trained in the developmental years of sports.

Overbearing parental involvement facilitates a decline in athlete autonomy.

The emotional rollercoaster of highs and lows in competitive sports can create rifts in the sport experience for all parties.

There is a real risk of burnout and potential dropout from the sport due to to social, emotional, and mental factors at play.
Why Partner With Mental Grit?
Empower Athletes for Peak Performance:
Integrating Mental Grit's cutting-edge mental skills training into your program empowers your athletes to reach their full potential. Our comprehensive program equips them with the tools they need to develop unwavering confidence, laser-sharp focus, resilience in the face of challenges, and an effective mindset that drives consistent peak performance. Prepare your athletes for success on and off the field.
Cultivate High-Performing Parents
Mental Grit understands that high-performing parents play a crucial role in an athlete's journey. Our program not only focuses on enhancing athletic performance but also on nurturing supportive and engaged parents. By partnering with us, you provide parents with invaluable resources, expert guidance, and a supportive community, enabling them to better understand and support their athlete's growth and development.
Expert Guidance and Resources:
As your partner, Mental Grit brings unparalleled expertise in sport psychology to your program. Our team of professionals, combined with our extensive library of articles, videos, workshops, and podcasts, offers your coaching staff and parents the knowledge and tools needed to cultivate a winning mindset, effective communication, and optimal athlete-parent relationships.
Customized Program Integration:
We recognize that each athletic program has unique needs and objectives. Mental Grit will work closely with you to tailor our program, ensuring it seamlessly integrates with your existing training and development framework. Together, we'll design a customized program that maximizes athlete performance and cultivates a supportive parent community within your program.
Supportive Community and Networking
Partnering with Mental Grit grants you access to a supportive community of like-minded coaches, Athletic Directors, and engaged parents. Share insights, exchange best practices, and collaborate with professionals who understand the demands and aspirations of high-performing athletic programs. Together, we'll foster a network of excellence and continuous improvement.
What do Our Partners Say About the Program?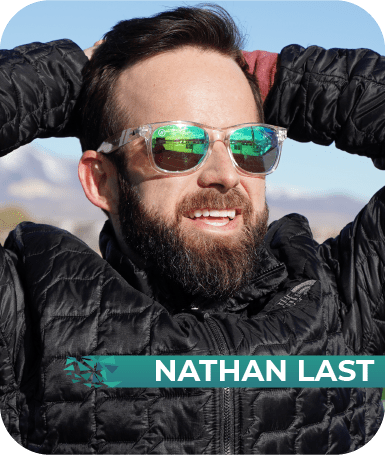 Nathan Last, MS MBA
Nathan Last, Ironman Triathlete and Founder of Mental Grit: With a MS, MBA, and a decade of applied mental training experience, Nate applies performance psychology principles in high-energy workshops, helping teen athletes and their families optimize their mental game.
Andy Riise, MS
Andy Riise, US Army Lt Col (Ret): A West Point graduate and former collegiate football player, Andy leverages his military background and expertise in psychology and leadership and athletics to coach diverse teams. A former mental skills coach for Major League Baseball, he's now a sought-after speaker and facilitator, residing in Houston, TX with his family.
Don't Miss Out on This Game-Changing Partnership!

Join forces with Mental Grit today and witness the transformation of your elite teen athletic program. With a LIMITED opportunity to partner with only 7 new programs in the next 3 months, now is the time to maximize the potential of both your athletes and parents, creating a culture of success and support. Our proven track record in developing confident athletes and nurturing high-performing parents will set your program apart from the competition.
Schedule a demo now to explore how Mental Grit can become your valued partner. Together, let's create a legacy of athletic greatness, where both athletes and parents thrive. Unleash the full potential of your program with Mental Grit by your side.
Take the first step towards an extraordinary partnership. Reach out to Mental Grit today and embark on a transformative journey of athletic excellence for both athletes and parents.